Hofmann Megaplan Blog
Welcome to the Hofmann Megaplan blog. Check back regularly for news, product launches and events.
352's....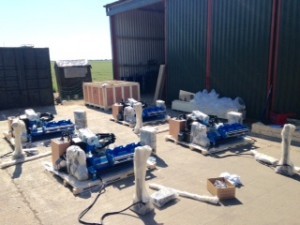 Four 352 truck tyre changers being built, tested and ready to be packaged for shipment out to Ireland. Also the big 752 truck tyre changers boxed ready for shipment to Jersey.
Related Posts
By accepting you will be accessing a service provided by a third-party external to https://www.hofmann-megaplan.co.uk/