Hofmann Megaplan Blog
Welcome to the Hofmann Megaplan blog. Check back regularly for news, product launches and events.
AF Tyres (Cramlington)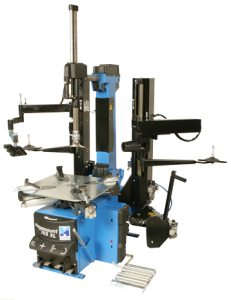 AF Tyres upgrade their old megamount 701XL for a brand new machine...The
megamount 703XL
.
Arguably the most heavy duty and functional tyre changer on the market, the 703XL Racing is in a class of its own – there is simply not another tyre changer on the market to match it for strength, durability, performance, or ease of use!
Designed to handle the toughest low profile/alloy rim combinations and the highest volumes without any stress to the operator or the machine, it incorporates a patented quick release system enabling the demount heads to be changed over from standard steel head to plastic or 'raised spoke' heads, and utilises the ORIGINAL and still the BEST twin assist arm system 'megafit Pro Duo'.
In addition, the unique QuadraClamp turntable boasts 4 clamping cylinders offering 10" to 26" capability without the need for awkward adjustments or extensions, increased clamping power, and an incredible but genuine reliability statistic of
zero failures
since its introduction in 2006.
You can see the full range of Hofmann Megaplan tyre changers on
our website
 or contact us on
01480 891011
and speak with one of our friendly team members.
Related Posts
By accepting you will be accessing a service provided by a third-party external to https://www.hofmann-megaplan.co.uk/