Hofmann Megaplan Blog
Welcome to the Hofmann Megaplan blog. Check back regularly for news, product launches and events.
Alan Harris Engineering (Norfolk)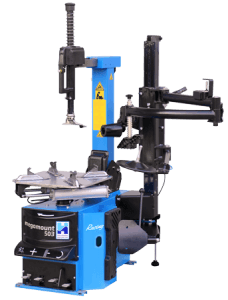 Alan Harris Engineering have their new tyre changer installed today. The megamount 503 Racing builds on the heavy duty structure and premium specification that offers the increased versatility, rigidity and speed of operation offered by the additional pneumatics of a fully automatic machine. With a heavy duty structure and versatile clamping capability of 10" to 24" (22" external), the megamount 503 Racing offers an incredible price / performance ratio, and this brand new 2014 model boasts an increased column height and bead breaker opening to enable it to handle rims up to 15" wide. The inclusion of our famous 'megafit 2' robotic assist arm ensures full capability with ultra-low profile and run-flat tyres.
See the Hofmann Megaplan megamount 503 racing tyre changer in action
See our full range of tyre changers and balancers on the
main company website
or contact our team on
01480 89-10-11
.
Related Posts
By accepting you will be accessing a service provided by a third-party external to https://www.hofmann-megaplan.co.uk/