Hofmann Megaplan Blog
Welcome to the Hofmann Megaplan blog. Check back regularly for news, product launches and events.
Bayside Tyres (Herne Bay)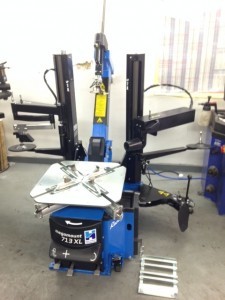 Bayside tyres add to their Hofmann-megaplan equipment by having their new tyre changer installed.
One of our latter machines that have been added to the range...
The megamount 713 XL.
The customer have even posted it on there Facebook page...
Related Posts
By accepting you will be accessing a service provided by a third-party external to https://www.hofmann-megaplan.co.uk/