Hofmann Megaplan Blog
Welcome to the Hofmann Megaplan blog. Check back regularly for news, product launches and events.
Beaver Bus (Leicester)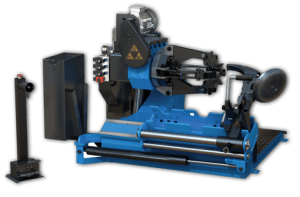 Beaver Bus have their brand new truck tyre changer installed. Hofmann-megaplan's famous 352. A rim clamping capability up to 27" and a 1600mm O.D. (63") make the megamount 352 extremely versatile, whilst the 2 speed hydraulic chuck makes fast work of any job.
https://www.hofmann-megaplan.co.uk/products/truck-changers-and-balancers/megamount-352.html
Related Posts
By accepting you will be accessing a service provided by a third-party external to https://www.hofmann-megaplan.co.uk/