Hofmann Megaplan Blog
Welcome to the Hofmann Megaplan blog. Check back regularly for news, product launches and events.
Brityrex 2010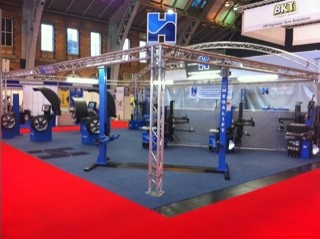 Mobile Blogging from
here
.
Brityrex 2010 is now underway, and our presence stands out in a show where there is no shortage of competition. Talking of competition ( I use that term loosely!), I went to shake hands with the MD of another garage equipment company today, but he refused to shake on the grounds he doesn't like my blog, which is more strange than rude because if I didn't like someone's blog I just wouldn't read it.
Nevertheless it was all a bit childish, I wonder if he'll challenge me to a game of conkers tommorow?...:)
Related Posts
By accepting you will be accessing a service provided by a third-party external to https://www.hofmann-megaplan.co.uk/