Hofmann Megaplan Blog
Welcome to the Hofmann Megaplan blog. Check back regularly for news, product launches and events.
Come and See Us at Brityrex 2012 and Win A Tyre Changer!!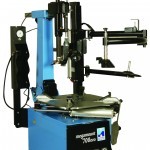 Next week sees the bi-annual event that is Brityrex. This exhibition is the ONLY dedicated exhibition for the UK tyre industry, and is a must visit for anybody involved in tyres.
At this years exhibition we will once again be giving away a top of the range 'lever-less' tyre changer worth over £6,000!!
All visitors have to do is come to our stand (No 67) and complete a simple form to enter the competition, and one visitor could be the lucky winner of the UK's most popular lever-less system, notably the 'Evolution' device fitted to the brand new megamount 700.
As always, the team at Hofmann Megaplan are really excited about the show, as it gives us a rare opportunity to show our products in the flesh and demonstrate what sets us apart from the our competition.
Myself and Andy, Mick, Lee and Stuart will be on hand to demonstrate the very latest technology in equipment, so please come by and take a look. Even if you currently don't deal with us, it will cost nothing for you to drop by and see/hear why you should ;-)
We look forward to seeing you....
James
Related Posts
By accepting you will be accessing a service provided by a third-party external to https://www.hofmann-megaplan.co.uk/