Hofmann Megaplan Blog
Welcome to the Hofmann Megaplan blog. Check back regularly for news, product launches and events.
Condercum fast track - Newcastle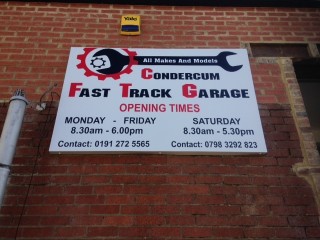 It's not just cars that need alignment...
... Vans do too
Condercum Fast Track Garage in Newcastle have their new equipment installed into their busy workshop.
Our HMP specialists install all over the UK and this time the
Ecoline 88
finds its new home in the North East.
1.  Increase Fuel Efficiency.
 Correct alignment means your commercial vehicle's wheels are working together and not against each other, so all the engine's efforts go into propelling the van and its contents forward. Larger pay load emphasize the friction caused by unaligned tyres.
2.  Reduce Expensive Repairs and down time on a commercial vehicle. 
Driving with a bad alignment causes the parts in your van to wear unevenly and prematurely. Each time you hit a pothole with large amounts of weight in back, your steering and suspension "feel it". When your tyres aren't evenly helping with the impact, certain areas of these systems take the hit harder than others, causing them to fail sooner. Failure = more downtime and greater cost.
3.  Experience Smoother Driving.
 When your vans's wheel alignment is not right you will usually notice that your it drifting particularly on long straight roads like motorways, even though your steering wheel is pointing straight ahead.
4.  Increase Tyre Life
. Tyres are an expensive running cost for a busy Company and for a business it is important to get the most from them.
Find out more about our full range of Wheel Changing machines on the main company website or contact our team on
01480 89-10-11
Related Posts
By accepting you will be accessing a service provided by a third-party external to https://www.hofmann-megaplan.co.uk/