Hofmann Megaplan Blog
Welcome to the Hofmann Megaplan blog. Check back regularly for news, product launches and events.
D & J Woodcock (York)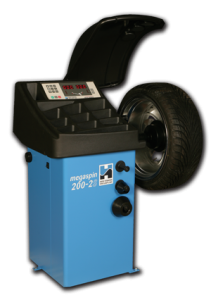 D & J Woodcock have their new wheel balancer installed today. The megaspin 200-2 is just a great idea! A compact unit loaded with features normally only associated with 'top end' machines. The megaspin 200 is a motorised wheel balancer utilising low speed technology to eliminate the need for a wheel guard, making it an excellent solution for workshops where space is at a premium. Boasting features such as semi-auto data input (via the unique 'easy auto select' feature), 'split' weight facility, and weight placement arm for accurately locating adhesive weights, the megaspin 200 is capable in any environment regardless of volume or application. This unit can also be used in mobile fitting vans using a 1500w inverter.
Related Posts
By accepting you will be accessing a service provided by a third-party external to https://www.hofmann-megaplan.co.uk/