Hofmann Megaplan Blog
Welcome to the Hofmann Megaplan blog. Check back regularly for news, product launches and events.
Dick Lovett (Hungerford)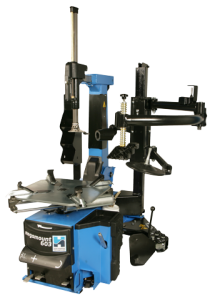 Dick Lovett BMW & Mini replaced their old Hofmann-Megaplan's tyre changer for a newer model...
The megamount 603 evolution.....
(The evolution, a simple thumb operated control lowers the 'finger' under the bead of the tyre and lifts the bead over the rim without effort. The finger is protected by a replaceable Kevlar cover for total piece of mind, and all other actions such as bead breaking and clamping are the same as that of the conventional versions. This gives the operator the benefit of lever-less operation combined with the familiarity of conventional tyre changing to which they will have become accustomed).
Related Posts
By accepting you will be accessing a service provided by a third-party external to https://www.hofmann-megaplan.co.uk/