Hofmann Megaplan Blog
Welcome to the Hofmann Megaplan blog. Check back regularly for news, product launches and events.
Do I really need to offer ADAS Calibrations?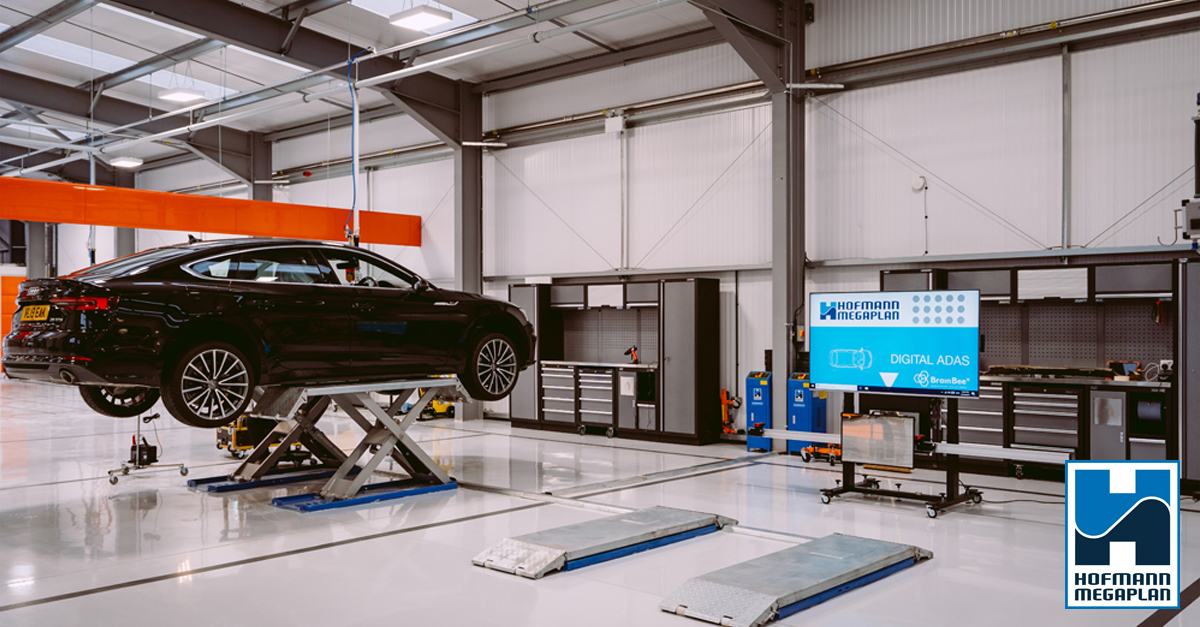 It can be easy to get carried away by the hype of ADAS diagnostic equipment. These systems are dominating social & appear at all the shows. However, if you don't know what you are doing this equipment could be no more than an overpriced TV!
Advanced Driver Assistance Systems are complex and should be treated as such.
Investing in ADAS calibration services is a big deal and selecting the right supplier can make or break the return you'll see.
ADAS is expert level; get qualified!
ADAS calibrations are a crucial process for the efficiency of the vehicle's systems.
If the vehicle's cameras are out of alignment by even the smallest of margins, the consequences could be catastrophic; the appropriate action or alert to a potentially dangerous situation will not happen.
Being a fully qualified ADAS technician is a huge USP that will soon be essential. It shows another level of competency that customers rely on when looking for a garage.
ADAS is commonplace on newly manufactured vehicles meaning it will only be a matter of time until ADAS checks will be incorporated into standard checks as part of mandatory safety like the MOT test – so you need to make sure only fully trained professional are conducting these essential calibrations & your customer know about them.
Make sure your customers are ADAS aware...
How many vehicle owners do you talk to that had no idea they even had a certain feature on their car?
Awareness of brand-new technology in the form of ADAS is essential & is a major reason to choose Hofmann Megaplan.
Although certain developments like cruise control and automatic headlights have been around for a few years, the knowledge that these specifications sit within ADAS is also very low.
As an up and coming garage within ADAS services, offering training and tips on how to recognise and deal with ADAS issues will help customers to gain your trust.
Talk to Hofmann Megaplan today about our ADAS POS packs, coming soon. These ensure ADAS is front & centre in your garages & your customers are educated without simply being sold to. We're also able to offer additional off-site training for your team members who may have missed the install!
You can regain a customer's business through honest and helpful services!
Take your garage services to the next level...
Our team have been through professional training and have completed numerous successful ADAS installs across the UK alongside additional training & knowledge days. For more advice on these systems, contact us online today or call us on 01480 8-9-10-11 to discuss in more detail.
Related Posts
By accepting you will be accessing a service provided by a third-party external to https://www.hofmann-megaplan.co.uk/