Hofmann Megaplan Blog
Welcome to the Hofmann Megaplan blog. Check back regularly for news, product launches and events.
Installing a new ATL or MOT bay? - HMP now have that covered!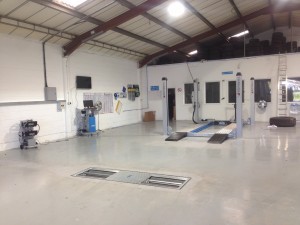 Renowned for our quality wheel and Tyre products, Hofmann Megaplan needs little introduction to the local garage. We've supplied a range of feature-filled machines for the automotive workshop for many years, making car maintenance effortless for the technician and consistently great for the customer. But its not just our products that have given us the reputation we hold today - it's the great, approachable people we have working for us that really makes the difference.
It's with great pleasure...
We can now officially tell you that the number of excellent people working at Hofmann has increased further still, with the acquisition on Scorpion Garage equipment in Birmingham. They bring with them a real wealth of experience in providing first class MOT / ATL bays, from start to finish.

Our experienced specialists will work with you during the project planning, execution and post-installation phases to deliver a reliable test lane which generates consistent results and dependable income.
Equipment
When it comes to the equipment we use in our MOT / ATL set ups, we have selected the machines representative of our high quality approach. All of them have a proven history for longevity and precise results thanks to established manufacturing and careful eye for detail. From Brake testers to ATL lifts, to headlamp and emissions testers we can now cover every aspect for a VOSA approved test lane.
From concept to reality, Hofmann Megaplan supports you through each stage of the ATL/MOT process.
If you're looking to set up an MOT / ATL test lane you should call our MOT division and let us talk you through the process, in our simple, yet efficient style, we're known for.

To request a call back from the Hofmann Megaplan MOT/ATL team click here or call us on 0121 351 6329.
Brochure download - Alternatively download a PDF of our new brochure HERE
Not just MOT bays
We can now offer air conditioning servicing on a range of old and new machines including: Bosch, Boston, Biessbarth, CTR, Crypton, Ecotechnics, Kendon, Sun Kool Kare, Tecalemit, Tronic, Autoclimate CoolTech, Robinair, Protech KK1 KK2, Air Solutions, Texa Konfort Autocraft Smart Charge, Dunlop, Bradbury. ... Plus we now also have the qualified staff to provide F-Gas training
Related Posts
By accepting you will be accessing a service provided by a third-party external to https://www.hofmann-megaplan.co.uk/