Hofmann Megaplan Blog
Welcome to the Hofmann Megaplan blog. Check back regularly for news, product launches and events.
It's Official...We Are On The Move!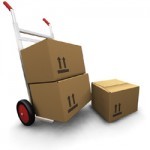 We have today finalized our plans to move offices, albeit only a few yards from our existing home!
Our move to the quaintly named 'Granary' will take place in the Autumn, following extensive alterations to accomodate our showroom and 'ServicePoint' facilities.
The Granary is a barn conversion that not only provides a stunning working environment, but also lends itself to the nature of our business. This premium quality commercial property provides a large ground floor demonstration and display facility, whilst enabling our administration, sales and service offices to overlook the extensive showroom from a gallery-style  first floor.
The project to establish this as a perfect working environment for our team and customers will commence on Monday 19th July, and we hope to be in within the next 2 to 3 months.
Our large warehouse, situated some 10 miles from our HQ, is also being extended with the addition of a new, 4 bay warehouse unit. This new build, due to be completed during September, will increase our warehouse capability to some 11,000 sqft.
Related Posts
By accepting you will be accessing a service provided by a third-party external to https://www.hofmann-megaplan.co.uk/