Hofmann Megaplan Blog
Welcome to the Hofmann Megaplan blog. Check back regularly for news, product launches and events.
KB Tyres (NE) Ltd (Houghton Le Spring)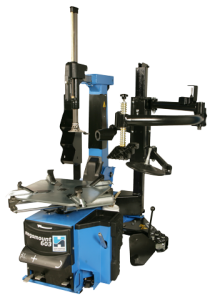 KB Tyres Ltd have their new Hofmann Megaplan equipment installed...
The megamount 603 racing tyre changer, the megaspin 420 wheel balancer and the megawash 'magic' wheel wash...
An ingenious design and superb performance ensures a product that will enhance the service and profitability of any professional tyre shop.
Using a combination of high-pressure water application and environmentally-friendly detergents, the 'Magic' will give you a speedy and efficient sparkle clean for your customers wheels. Running from conventional mains water supply and 1ph or 3ph power, the simplicity of installation and affordability of the product puts this fantastic product within the reach of any business looking to offer that extra service to set themselves apart.
Related Posts
By accepting you will be accessing a service provided by a third-party external to https://www.hofmann-megaplan.co.uk/