Hofmann Megaplan Blog
Welcome to the Hofmann Megaplan blog. Check back regularly for news, product launches and events.
Keeping a successful family business running at full speed - Shorts Group Ltd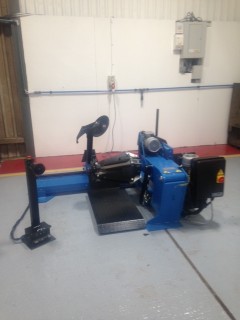 When you're a busy family business, running efficiently and having all your vehicles and equipment working at full capacity is vital to keep your clients and customers happy. Any down time, can result in difficult trading conditions, so a investing in machinery you can trust is vital.

With this in mind Shorts Group Ltd have just had two Hofmann machines installed into their garage workshop. A megamount 752 truck tyre changer and the megaspin 200-3s car and van wheel balancer.

The megamount 752 is a heavy duty tyre changer for truck and plant applications. Boasting a rim diameter capability of 14" to 56", O.D of 2300mm (90.5"), and rim width up to 1065mm (42") Available in 1ph or 3ph.




Now boasting 3D fully-automatic data input using our unique I.W.A. technology, the megaspin 200-3 is capable in any environment, regardless of volume. Handling up to 30" rim diameter and a comfortable 70kg in wheel weight, the 200-3 is deceptively high spec', yet retains its main characteristic of minimising footprint and offering the 'eco-drive' low-spin motorised technology.




Founded in 1957 by David Short, Shorts Group started life as Shorts Timber Services with its primary business focussing on tree clearance. The company cleared acres of forest to make way for the construction of the M2 and M4 motorways during the 1960's. More recently, in 2009 Shorts Agricultural Services were granted a Royal Warrant for the contracting services they supplied to the Queen's local farms.
It is an accolade Shorts are proud to continue to hold today.
In its continuing commitment to recycling, Shorts opened a second MRF site in Aldershot in 2011 enabling the company to expand its skip hire and waste management services further into North Hampshire and Surrey. Having been based in Ascot for 50 years the company outgrew its former offices and moved to Bracknell in 2014 to allow for further expansion.


Related Posts
By accepting you will be accessing a service provided by a third-party external to https://www.hofmann-megaplan.co.uk/