Hofmann Megaplan Blog
Welcome to the Hofmann Megaplan blog. Check back regularly for news, product launches and events.
New Catalogue Out Now!!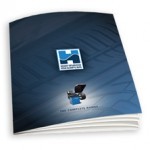 The new Hofmann Megaplan equipment catalogue is now available, showcasing the complete range. This new publication, which will also be available in electronic format, includes comprehensive information on the UK's leading line-up of tyre changers, wheel balancers, specialist lifts, and much more besides.
Distributor copies will be sent out automatically over the next couple of weeks. If you would like to receive a copy please contact our office on 01480 891011.
Related Posts
By accepting you will be accessing a service provided by a third-party external to https://www.hofmann-megaplan.co.uk/