Hofmann Megaplan Blog
Welcome to the Hofmann Megaplan blog. Check back regularly for news, product launches and events.
New Catalogue Out Now!!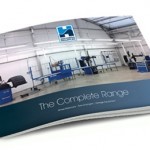 Our brand new, 38 page catalogue contains the best range of specialist tyre and wheel related equipment available.
With a tyre changer and balancer line-up that covers every possible application and budget, as well as ancllary products such as our traditionally built, premium quality lifts, the Hofmann Megaplan catalogue is an essential bible for anybody involved with tyres.
We also have it available electronically in both high and low resolution formats, so anybody wishing to get a copy either by email or as a posted hard copy, please drop as a line at
This email address is being protected from spambots. You need JavaScript enabled to view it.
Related Posts
{ "@context": "http://schema.org", "mainEntityOfPage": "https://www.hofmann-megaplan.co.uk/blog/new-catalogue-out-now-1", "@type": ["BlogPosting", "Organization"], "name": "Hofmann Megaplan", "headline": "New Catalogue Out Now!!", "image": "https://www.hofmann-megaplan.co.uk/images/easyblog_images/786/b2ap3_small_Cat-2011-150x15_20190117-194115_1.jpg", "editor": "Guest", "genre": "Wheel and Tyre Fitting Equipment", "wordcount": "163", "publisher": { "@type": "Organization", "name": "Hofmann Megaplan", "logo": {"@type":"ImageObject","url":"https:\/\/www.hofmann-megaplan.co.uk\/media\/com_easyblog\/images\/schema\/logo.png","width":60,"height":60} }, "datePublished": "2019-01-17", "dateCreated": "2011-05-23", "dateModified": "2019-01-17", "description": "Hofmann Megaplan suppliers of premium tyre changers, wheel balancers, wheel aligners, lifts and garage equipment", "articleBody": "<a href="https://www.hofmann-megaplan.co.uk/images/hmblog_images/2011/05/Cat-2011.jpg"></a>Our brand new, 38 page catalogue contains the best range of specialist tyre and wheel related equipment available.<br /> <br /> With a tyre changer and balancer line-up that covers every possible application and budget, as well as ancllary products such as our traditionally built, premium quality lifts, the Hofmann Megaplan catalogue is an essential bible for anybody involved with tyres.<br /> <br /> We also have it available electronically in both high and low resolution formats, so anybody wishing to get a copy either by email or as a posted hard copy, please drop as a line at <a href="mailto:
This email address is being protected from spambots. You need JavaScript enabled to view it.
">
This email address is being protected from spambots. You need JavaScript enabled to view it.
</a>", "author": { "@type": "Person", "name": "Guest", "image": "https://www.hofmann-megaplan.co.uk/components/com_easyblog/assets/images/default_blogger.png" } }
By accepting you will be accessing a service provided by a third-party external to https://www.hofmann-megaplan.co.uk/