Hofmann Megaplan Blog
Welcome to the Hofmann Megaplan blog. Check back regularly for news, product launches and events.
New 'Head of Wheel Alignment & ADAS' at ISN Garage Assist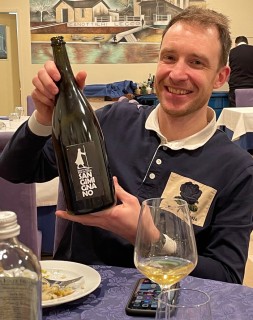 We are delighted to announce the appointment of Chris Jones as Head of Wheel Alignment & ADAS for the ISN team, looking after all aspects of product and customer development and support for our Atlas, Atlas Platinum and Hofmann Megaplan brands. Chris joined as a fresh-faced youngster more years ago than he would probably like us to mention 🙂 but in that time has evolved into what we believe is one of the industry's most knowledgeable and conscientious alignment & ADAS specialists.
Chris and his wife recently became parents for the first time and can be seen here pictured during a recent visit to our Italian factory. Sadly, Chris is an avid, if not slightly obsessed, Liverpool fan. However, we have never held that against him and we wish him all the very best in his new role.
If you would like to learn more about ADAS and even speak to the man himself, visit our website today http://ow.ly/ujvq50HVJpn to register your interest.
Related Posts
By accepting you will be accessing a service provided by a third-party external to https://www.hofmann-megaplan.co.uk/