Hofmann Megaplan Blog
Welcome to the Hofmann Megaplan blog. Check back regularly for news, product launches and events.
New Lift Brochure Out Now!!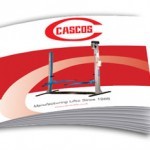 We are pleased to announce that our brand new Cascos Lift Range brochure is now available.
Featuring the world-famous Cascos line-up of single post, 2 post, 4 Post and scissor lifts, the catalogue provides all the necessary information to help someone decide on the correct lift for their particular need.
Manufacturing in Spain since 1965, Cascos continue to produce lifts to a traditional level of quality, resisting the temptation to use cheap components from China. Hofmann Megaplan are the exclusive distributor of Cascos lifts in the UK.
For your copy of the new brochure please call our office on 01480 891011.
Related Posts
By accepting you will be accessing a service provided by a third-party external to https://www.hofmann-megaplan.co.uk/