Hofmann Megaplan Blog
Welcome to the Hofmann Megaplan blog. Check back regularly for news, product launches and events.
Newlyn tyres (Penzance)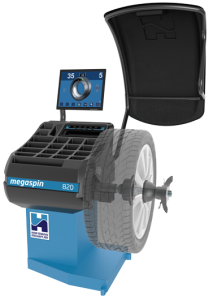 Newlyn tyres have their new balancer installed complete with the motorcycle adaptor kit...
The megaspin 820 builds on the features of the 420, but provides the additional benefits a colour TFT display. Not only are all the actions of the balancer shown 'live' on screen, but user prompts and optional printer facility enhance the operation yet further.
This model is great for those operators who appreciate the value in 'marketing appeal'. The impressive display and possibilities this brings with it makes it ideal for tyre shops and garages where customer image is of paramount importance.
Related Posts
By accepting you will be accessing a service provided by a third-party external to https://www.hofmann-megaplan.co.uk/