Hofmann Megaplan Blog
Welcome to the Hofmann Megaplan blog. Check back regularly for news, product launches and events.
Out with the OLD, in with the NEW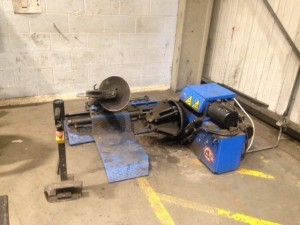 Royal Mail Fleet upgrade from their old truck tyre changer for one of our most popular machines...
The megamount 352....
The Old...
The New...
Rim after rim of commercial tyres changed ... thanks to Hofmann Megaplan
To find out more about how Hofmann Megaplan can help your domestic and commercial vehicle operation, visit the 
main Hofmann company website
or to arrange a demo please contact our team on
01480 89-10-11
Related Posts
By accepting you will be accessing a service provided by a third-party external to https://www.hofmann-megaplan.co.uk/