Hofmann Megaplan Blog
Welcome to the Hofmann Megaplan blog. Check back regularly for news, product launches and events.
Porsche Centre (Sutton Coldfield & Nottingham).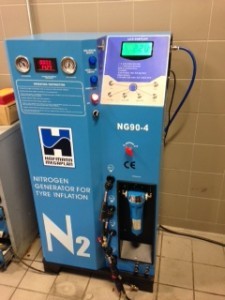 These two Porsche dealers both had their new NG90-4 nitrogen inflation unit installed today... (There is no doubt about it, Nitrogen inflation is becoming more common as customers demand the service and anybody dealing in tyres will need to consider meeting the demand. In addition, certain new vehicles are coming out of the factory with nitrogen in the tyres as standard, setting the tone for nitrogen filling to become the 'norm' in the future).
Read more about Nitrogen in car tyres and the Nitrogen Inflation Systems offered by Hofmann Megaplan at our website 
https://www.hofmann-megaplan.co.uk
Related Posts
By accepting you will be accessing a service provided by a third-party external to https://www.hofmann-megaplan.co.uk/