Hofmann Megaplan Blog
Welcome to the Hofmann Megaplan blog. Check back regularly for news, product launches and events.
R Robertson & Son (Shetland Island)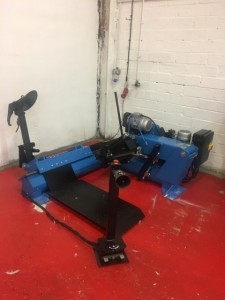 Hofmann-megaplan travel out to the Shetland Island. R Robertson & Son have their new equipment installed.
The megamount 752 truck tyre changer.
The megamount 503 racing complete with assist arm and uniclamp.
The megaspin 120 complete with motorcycle balancing kit.
The megaline wall mounted aligner.
Related Posts
By accepting you will be accessing a service provided by a third-party external to https://www.hofmann-megaplan.co.uk/