Hofmann Megaplan Blog
Welcome to the Hofmann Megaplan blog. Check back regularly for news, product launches and events.
Savi autocare (North Yorkshire)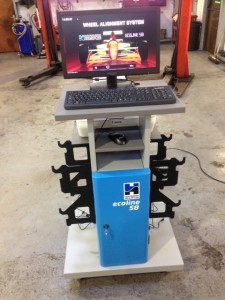 Savi autocare have their ecoline 58 installed by our alignment specialist. The ecoline 58 represents the logical next step up for anybody wanting to move on from a laser system to a fully computerised aligner. Computerised alignment enables you to charge a premium for your alignment service, simply because you are able to provide the customer with a printout showing 'before and after'. The ecoline 58 will give the same results as competitors' systems that are literally 5 times the price, and is perfect for those business that want the benefit of built-in vehicle database, live readings & technical prompts, and a customer printout, without the heavy investment traditionally required. Compact and extremely simple to use, the ecoline 58 takes advantage of the very latest infra-red and wireless technology to provide a high-spec system with a low price tag. Just £25 + VAT per week can get you a product that can literally earn you hundreds of pounds a day – why wouldn't you want one??
Related Posts
By accepting you will be accessing a service provided by a third-party external to https://www.hofmann-megaplan.co.uk/