Hofmann Megaplan Blog
Welcome to the Hofmann Megaplan blog. Check back regularly for news, product launches and events.
Seeing Red - Customised Twister Tyre Changers that Leave Our Customers Feeling Quite the Opposite.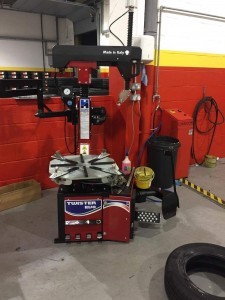 When we say:
We work with you, to fit seamlessly into your surrounding
We mean it! We've just completed and installed a Twister Evo Tyre Changer in a customised colour scheme for our customer
Tyre Shack
. Not only will it mean they can clamp unto 26" but they also benefit from some great Italian engineered features like SmartClamp®, SmartBeam® and of course the smart Twist Up® Vertical Arm.
It is also revolutionary in its introduction of the first all-electric bead breaker, not only twice as powerful as its pneumatic counterpart, but also free of the issues which can be associated with air cylinders.
A new TWIST (excuse the pun) on an old classic
Hofmann Megaplan can tailor your Tyre Changer or Wheel Balancer to your individual corporate theme.
For more information on our full range of products see our main website 
www.hofmann-megaplan.co.uk
or call our team on
01480 891011
Related Posts
By accepting you will be accessing a service provided by a third-party external to https://www.hofmann-megaplan.co.uk/