Hofmann Megaplan Blog
Welcome to the Hofmann Megaplan blog. Check back regularly for news, product launches and events.
Small and beautiful in London - Hillfield garage (North London)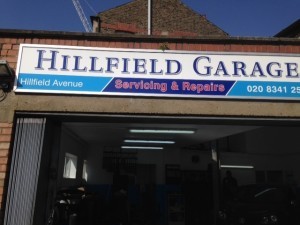 When space is at a premium, a good 2-post lift will get everything up in the air for you to work on. Hillfield Garage in Hornsley, London took this very approach to set up their tidy little workshop. (Also the colour-scheme looks great!)

The megalift 4000-2 builds on the success of it's hugely popular predecessor, the megalift 4000, this new model includes additional luxury features such as automatic, electronic safety release, medium and high reach pads as standard fitment, and sill-protectors on the upper part of the lifting arms.

This well priced model is manufactured in the Far East, we feel people should know this. However, unlike most of the lifts at this end of the market, this product is subjected to a European standard for quality control and specification. In basic terms, the megalift 4000-2 cannot be compared to other budget 2 post lifts of dubious brand and origin!
4000kg Lifting Capacity
Designed and developed in Germany
European design qualities – specified for our vehicles
Low profile cover plate
Convenient, efficient Single Phase operation
Hillfield Garage would love to see you. Give them a call on 020 8341 2580 or visit their instagram page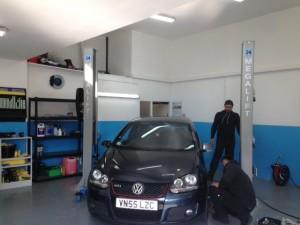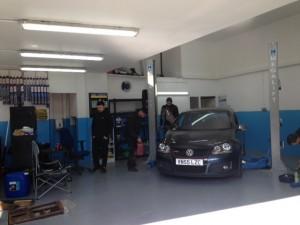 To find out more about how Hofmann Megaplan can help your little workshop operation, visit the main Hofmann company website or to arrange a demo please contact our team on 01480 89-10-11
Related Posts
By accepting you will be accessing a service provided by a third-party external to https://www.hofmann-megaplan.co.uk/