Hofmann Megaplan Blog
Welcome to the Hofmann Megaplan blog. Check back regularly for news, product launches and events.
Take a Look - Lookers Landrover (Heathrow)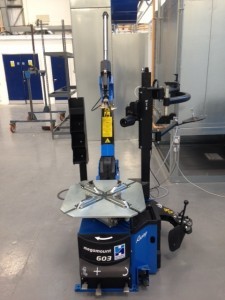 Lookers Landrover
have their new tyre equipment installed into their brand new site based in West London.
The megamount 603 racing and megaspin 420.... able to grapple with large rims and tyre to deliver so seriously accurate results!
By upgrading their tyre changing and balancing equipment, they are now able to quickly and accurately remove and balance  large tyre and rim sizes, leaving their customers with same smooth and luxurious ride they experienced when they first picked it up.
For more details on their opening times and services visit them at:
http://www.lookers.co.uk/land-rover/contact-us/west-london-land-rover/
Visit
www.hofmann-megaplan.co.uk
Or give us a call on
01480 891011
Related Posts
By accepting you will be accessing a service provided by a third-party external to https://www.hofmann-megaplan.co.uk/