Hofmann Megaplan Blog
Welcome to the Hofmann Megaplan blog. Check back regularly for news, product launches and events.
Teme Valley Tractors (Wales)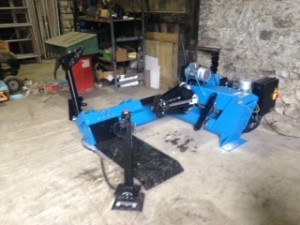 Teme Valley Tractors have their megamount 752 truck tyre changer installed.... The megamount 752 is a heavy duty tyre changer for truck and plant applications. Boasting a rim diameter capability of 14" to 56", O.D of 2300mm (90.5"), and rim width up to 1065mm (42"), this model is a great 'all-rounder' for anything from buses to heavy plant machinery.
Related Posts
By accepting you will be accessing a service provided by a third-party external to https://www.hofmann-megaplan.co.uk/