Hofmann Megaplan Blog
Welcome to the Hofmann Megaplan blog. Check back regularly for news, product launches and events.
Terry Elsey Tyres (Malton)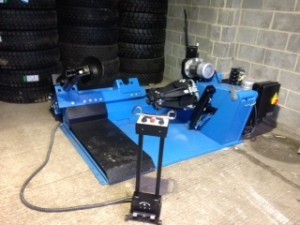 Terry Elsey Tyres have their new truck tyre changer. The king of truck tyre changers, the megamount 852 is an extremely heavy duty unit for handling the widest variety of CV and plant rims, from buses to earthmover. Rims from 14" to 56" with O.D. up to 2400mm (98") and width up to 1300mm (53") are handled with ease. Industrial strength gearbox and clamping chuck mean the megamount 852 can work in the harshest conditions, such as mining facilities and military field operations. Available in 3ph only.
Related Posts
By accepting you will be accessing a service provided by a third-party external to https://www.hofmann-megaplan.co.uk/