Hofmann Megaplan Blog
Welcome to the Hofmann Megaplan blog. Check back regularly for news, product launches and events.
The letters of Alignment - Royal Mail fleet (Aberdeen)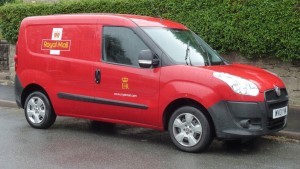 [caption id="" align="alignright" width="300"]
ref: https://c1.staticflickr.com/4/3707/9524524003_e9becc47b6_b.jpg
With the Royal Mail having thousands of vehicles out on the road, delivering mail to millions of homes, it is unsurprising that their vehicles clock up considerable mileage. As running costs make up a significant percentage of overheads and having badly aligned vehicles can only escalate this issue further.
With this in mind Royal Mail fleet Aberdeen have taken delivery of their Hofmann Megaplan megaline System 4 laser alignment system. It comes in two options, either wall mounted or on a trolley. At Hofmann Megaplan have many alignment options available, from the very feature driven 3D aligners to this, the most basic laser alignment system. Whilst the system lacks the computerised assistance found on more modern CCD and 3D aligners having a high quality machine and some - but not quality.
Laser alignment was first commercialised in the 1990s, laser wheel alignment is you basic form of alignment. Systems consist of a pair of targets or 'flags' mounted to one axle and a pair of laser heads mounted to the other wheels. To find out more about alignment,
contact us
 to arrange a demo by calling
01480 89-10-11
Pros to a LASER alignment system
Low cost
Simple components
No specialist lifting equipment required
Need to know:
Need a good knowledge of alignment to get the most from the system
Less accurate than a computerised system
Harder to use on today's more complex vehicle suspensions
No reference database for accuracy
Very little detail for your customer
In short: If this is you first step into alignment and you're willing to get involved in learning the finer details of alignment this could be for you. It's reliant on the knowledge of its users and a real passion for alignment. Because it is the most basic, it is typically the cheapest way of getting into alignment.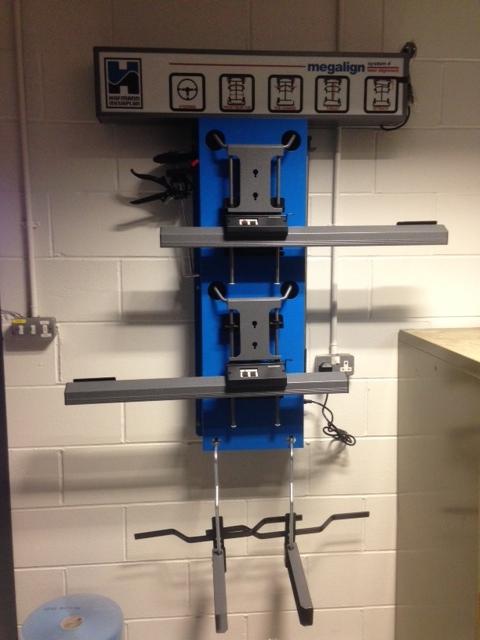 To find out more about how Hofmann Megaplan can help your business, visit the 
main Hofmann company website
 or to arrange a demo please contact our team on 
01480 89-10-11
Related Posts
By accepting you will be accessing a service provided by a third-party external to https://www.hofmann-megaplan.co.uk/