Hofmann Megaplan Blog
Welcome to the Hofmann Megaplan blog. Check back regularly for news, product launches and events.
The No. 1️⃣ accredited garage equipment supplier in the UK!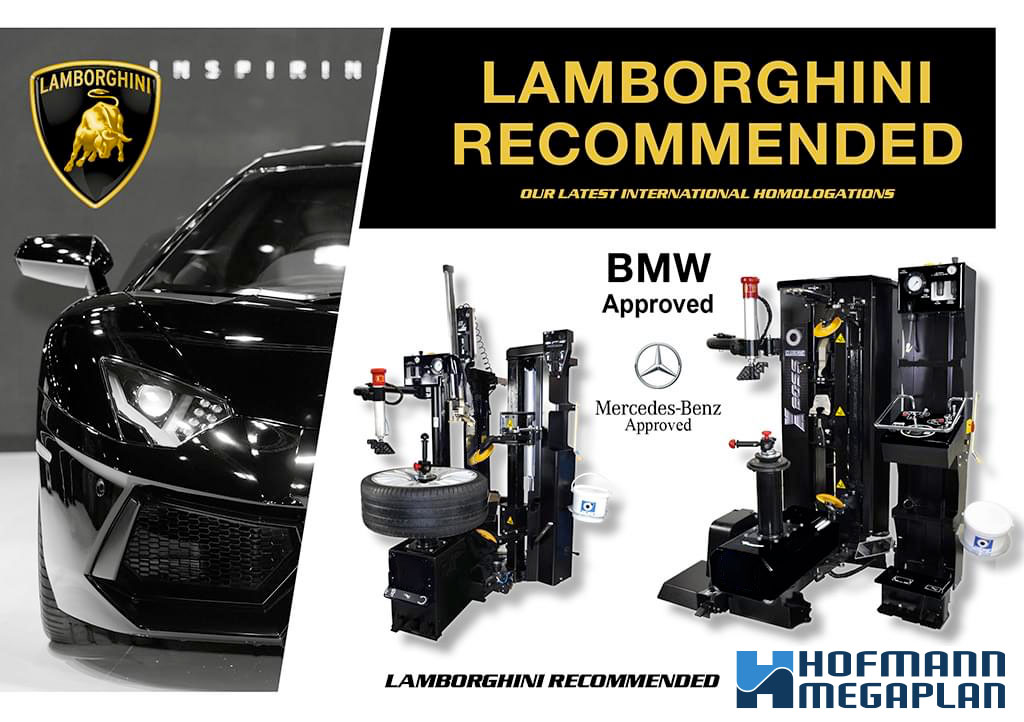 Anyone who has worked within the automotive garage industry will know exactly what the brand Hofmann Megaplan means. A premium status doesn't just come for free, and our many years of experience and willingness to perfect high-quality garage equipment has well and truly paid off.
For numerous years now we have been the UK's premium garage equipment supplier of choice; providing complex, top of the range tyre machines up and down the country – with customer service that any global brand would be proud of.
Day in and day out, our team have been amazing!
However, to further our cause even more as no.1, when we receive accreditations and approvals from some of the most recognised global brands from across the automotive sector, we know we have reached the top.
Lamborghini. BMW. Mercedes-Benz.
From three of the most popular and well-known car manufacturers in the world, we have gained approvals and accreditations on Wheel Alignment Systems and Tyre Changing Machines.
An investment is us, means that you receive only the best:
Slick design features
Completely automated processes
Reliable, intelligent safety features
The finest technology available on the market
Only the Best will do...
Synonymous with everything premium and high-quality, our latest approval from Lamborghini on our X-Boss Tyre Changer, joins BMW and Mercedes-Benz on endorsing the incredible features this machine has to offer...
To find out more about the X-Boss Tyre Fitting Machine or discuss our accredited garage equipment range, call our specialist team today on 01480 8-9-10-11 or contact us online.
Our team are always on hand to help you find the perfect machine for your garage services!
Related Posts
By accepting you will be accessing a service provided by a third-party external to https://www.hofmann-megaplan.co.uk/