Hofmann Megaplan Blog
Welcome to the Hofmann Megaplan blog. Check back regularly for news, product launches and events.
The Tyre Centre (Llandudno)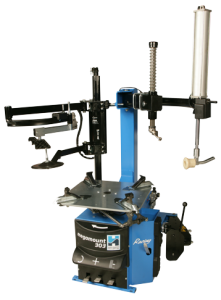 The Tyre Centre upgrade from their M/M302 for our upgraded model.
The megamount 303 Racing......
The heavy duty, semi-automatic tyre changer boasting a unique specification for what would normally be regarded as an entry level model – but calling this 'entry level' is doing the machine an injustice!
The megamount 303 has been designed for those customers that don't have room for a tilt-arm machine (or maybe just like their old swing arm!) but still need to be able to cater for modern rim and tyre assemblies. With this in mind, the megamount 303 provides a massive 24" rim clamping capability, necessary for handling alloys up to 22" diameter, an oversized 'racing' chassis, and the inclusion of the new and unique 'megafit duo light' twin assist arm system essential for making light work of stiff, low profile and run-flat tyres. Additionally, this brand new 2014 model boasts an increased turret height and bead breaker opening in order to handle rims up to 14" wide.
This unit is also available in a 12v version for mobile operators, using a space saving assist arm.
Call our dedicated team on
01480 891011
for further details or to place your order.
Related Posts
By accepting you will be accessing a service provided by a third-party external to https://www.hofmann-megaplan.co.uk/