Hofmann Megaplan Blog
Welcome to the Hofmann Megaplan blog. Check back regularly for news, product launches and events.
The Tyre & Exhaust centre (Harrow)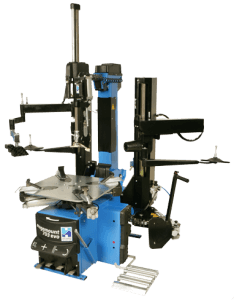 The Tyre & Exhaust centre have their new megamount 703 evo installed. This version takes two famous products and puts them together, combining the ubiquitous megamount 703XL and equipping it with our 'Evo' leverless system. In our opinion, this configuration is by far the best solution for anybody who asks the question "what is the best tyre changer money can buy". This means we see it as far superior to 'Next Generation' machines with joystick controls or space-age designs, and we love to take on the challenge by demonstrating to customers why it is the best! We can proudly say that this model has become our best-selling tyre changer, and has achieved cult status amongst the UK tyre industry.
Related Posts
By accepting you will be accessing a service provided by a third-party external to https://www.hofmann-megaplan.co.uk/