Hofmann Megaplan Blog
Welcome to the Hofmann Megaplan blog. Check back regularly for news, product launches and events.
The Tyre Shack (Southampton).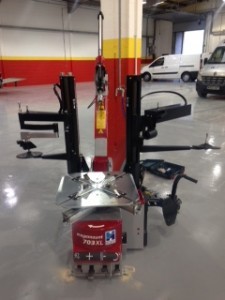 The Tyre Shack's have kitted out their new premises with some of Hofmann-megaplan's finest equipment. The megamount 703, 2x megamount smart 2's, the NG90-4 and 4x S255 mid rise scissor lift, all painted in this unique colour to match the customers colour scheme.
Related Posts
By accepting you will be accessing a service provided by a third-party external to https://www.hofmann-megaplan.co.uk/