Hofmann Megaplan Blog
Welcome to the Hofmann Megaplan blog. Check back regularly for news, product launches and events.
Welcome to Our Blog!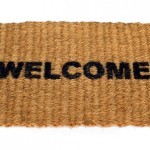 Welcome to Hofmann Megaplan's blog, where we will keep the world updated with the latest news, pictures of customer installations, and generally sound off about anything we think is worth shouting about!
Related Posts
By accepting you will be accessing a service provided by a third-party external to https://www.hofmann-megaplan.co.uk/