Hofmann Megaplan Blog
Welcome to the Hofmann Megaplan blog. Check back regularly for news, product launches and events.
Wessex Nissan (Bristol)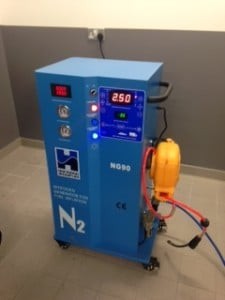 Wessex Nissan have their new nitrogen inflator installed. The fully-automatic NG90 provides even faster, simpler operation. Simply connect the hose up to the valve and set the required pressure, and then walk away and get on with another job. The NG90 will automatically purge the tyre and the switch to refill with nitrogen to the pressure selected.
Find out more about the Hofmann Megaplan Nitrogen Inflation System on the
main company website
.
Or contact our team on
01480 89-10-11.
Related Posts
By accepting you will be accessing a service provided by a third-party external to https://www.hofmann-megaplan.co.uk/