Hofmann Megaplan Blog
Welcome to the Hofmann Megaplan blog. Check back regularly for news, product launches and events.
You're not just purchasing ADAS Equipment! Are you getting the service you need with it?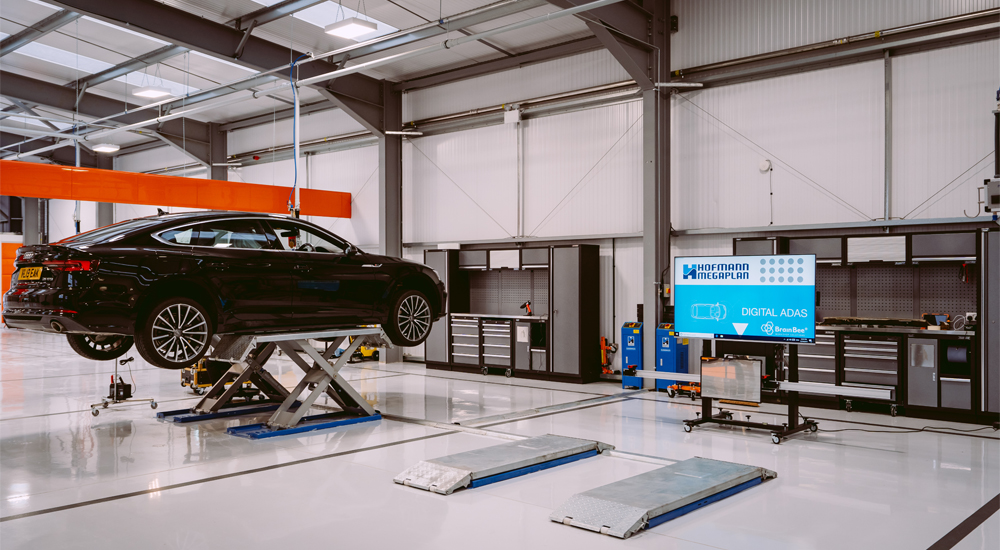 2020 is set to see no slowdown in the talk around Advanced Driver Assistance Systems (ADAS) as garage owners are wising up to the idea of investing in ADAS calibration equipment.
A steep learning curve is ahead for mechanics yet to grasp the ins & outs of ADAS, but digital ADAS equipment is making this far less daunting.
As a garage owner, keeping up with the development of ADAS equipment and the best way to perform ADAS diagnostics can be very difficult – however 2019 has seen many ADAS specific open days popping up, with a chance to get hands on.
For many this is a chance to get excited about ADAS calibrations as an opportunity instead of a threat.
Buy a service, not a product!
If you don't know what your ADAS equipment is capable of, how can you offer these services to your customers?
ADAS Calibration Equipment is a large but worthwhile investment. Being aware of what your calibration equipment can do is essential to offering this new to many service. You need to be able to justify the additional price you are charging your customer.
Your team also need to understand how ADAS calibrations tie together with the other work they complete and get to grips with performing calibrations efficiently & accurately.
That's why demo's & installations are often more essential that owning the equipment. You need a supplier who will not only help you invest in the ADAS equipment but understand how to best utilise it moving forward.
Many are choosing Hofmann Megaplan for just this reason! While we are able to supply the two familiar solution on the market, it is what comes around the physical product that makes us stand out.
From your first enquiry through to each calibration, our service team & ADAS Engineers are on hand to answer your questions, showcase the options available to you, advise, install, train & trouble shoot to ensure your investment isn't a headache.
Our team have been manufacturer trained and have already completed numerous successful ADAS installs across the UK - so for more advice on these expert systems, contact us online today or call us on 01480 8-9-10-11 to discuss in more detail.
Related Posts
By accepting you will be accessing a service provided by a third-party external to https://www.hofmann-megaplan.co.uk/