Atlas™ Tyre Equipment
Atlas™ Equipment is a well-known brand in the US, where it has been a firm favourite for those looking for a lower cost but reputable product since 1982.
Hofmann Megaplan became a sister-company of this brand back in 2016 and since April 2019 has been the exclusive distributor for Atlas Equipment in the United Kingdom.
Why Atlas™ equipment?
Designed for lower volume users, this range sits perfectly within the Hofmann Megaplan line-up. It enables customers to purchase a product which, whilst competitively priced, still provides the peace of mind that comes from dealing with a company with such a reputable tradition and infrastructure. Customers investing in Atlas Equipment will be interested to know that we offer a unique 'Part-Ex/Upgrade programme'. This means that if you choose Atlas now, but find your volumes increasing and decide you want to upgrade to Hofmann Megaplan, we offer an incredible % guaranteed Part-Ex value.
Call 01480 8-9-10-11 for details.
Atlas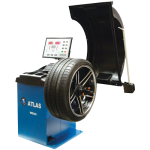 The latest generation of Atlas Wheel Balancer with Split-Weight Function and an automatic LED light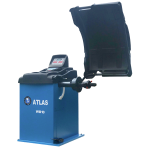 Manual Data Input capable of balancing rim diameters up to an impressive 32 inches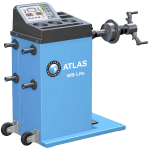 Manual Data Input, high-quality manual input hand spin wheel balancer, capable of balancing up to 26 inch wheels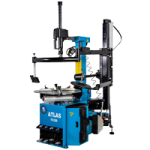 Robust and easy to use, it will reduce the effort and force needed to change all tyres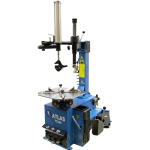 TC220 Swing Arm Atlas Tyre Changer with 3 Way Help Arm offers must-have features in an ergonomic package & at an ...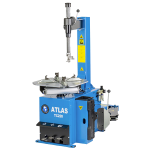 A swing arm Atlas tyre changer that offers must-have features in an ergonomic package