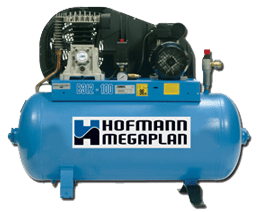 C100
For those looking for something larger and more powerful then the opportunities are endless, and this is where we would take into account your specific requirements and ensure we come up with a unit that meets your exact needs. It is true to say that you can buy cheap compressors online or in many hardware stores, but we know from experience that by paying that little bit extra, the quality and life expectancy that you gain will outweigh any additional initial expenditure time and time again. Please talk to us about your requirements and we will be pleased to assist.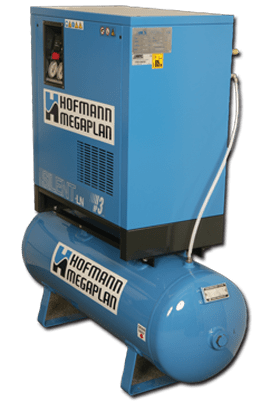 Compressor for Mobile
This unique system has been designed specifically for mobile tyre operations. We have developed an engine that provides the best minimum footprint / maximum output ratio, and then the reservoir system is determined by vehicle type. For example we can mount single or double underfloor 'torpedo' air reservoirs, or space saving vertical versions. An ingenious solution for a classic problem for mobile operators.
Contact Us