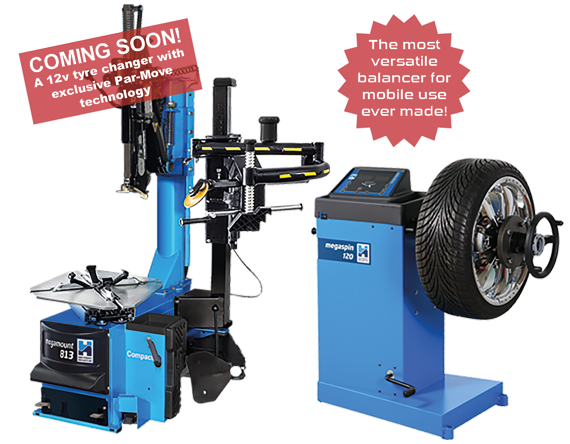 Mobile Tyre Fitting Equipment / Vans
Hofmann Megaplan are renowned experts in the business of equipping mobile tyre fitting service operations. We supply a range of models designed specifically for installation into mobile tyre fitting vans, and offer a comprehensive fitting service that can cover everything from basic installation of machines, right through to ply lining, lighting, compressed air, storage, and much more. In effect, we are able to equip you with a complete, fully functional mobile tyre fitting van.

With this package you are not compromised by operating from a vehicle, because the 12v design eliminates the need for vast amounts of compressed air or impractical generators. Both machines perform like those you would use in a workshop on 240v, with bi-directional operation of the tyre changer turntable and repeatable readings from the balancer.
Contact Us
Watch the Video