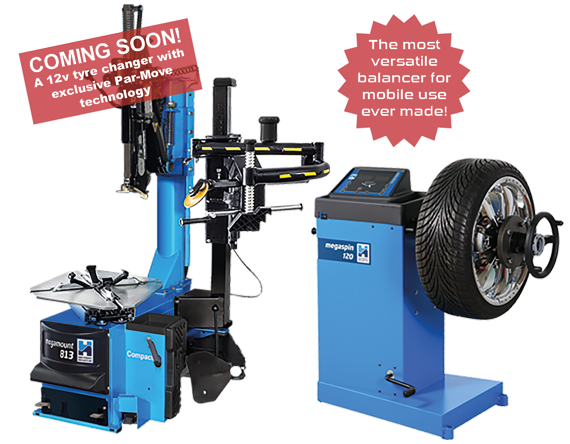 Mobile Tyre Fitting Equipment / Vans
Hofmann Megaplan are renowned experts in the business of equipping mobile tyre fitting service operations. We supply a range of models designed specifically for installation into mobile tyre fitting vans, and offer a comprehensive fitting service that can cover everything from basic installation of machines, right through to ply lining, lighting, compressed air, storage, and much more. In effect, we are able to equip you with a complete, fully functional mobile tyre fitting van.

With this package you are not compromised by operating from a vehicle, because the 12v design eliminates the need for vast amounts of compressed air or impractical generators. Both machines perform like those you would use in a workshop on 240v, with bi-directional operation of the tyre changer turntable and repeatable readings from the balancer.
Contact Us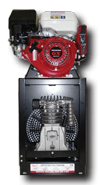 12V Unit
This is our custom designed range, available when having our 'Tailor Fit' service (see below). The beauty of this system is that it is completely versatile, maximising the use of space within your vehicle. For example, with those vehicles that offer enough ground clearance, we can position one or two streamline 'torpedo' air reservoirs underneath the vehicle. For those with a lower clearance, we can position them within the vehicle so as not to impede on useful working or storage space.

P80
A hugely popular compressor with our mobile customers, and not to be confused with budget units from 'stack em high, sell em cheap' hardware shops. This unit utilises an 8hp Honda engine with dual pull / electric start, and is equipped with a 150 litre receiver. Premium quality construction ensures its reliability and ability to deliver the air you need in order to operate your tools and equipment in what can be hugely varying conditions.