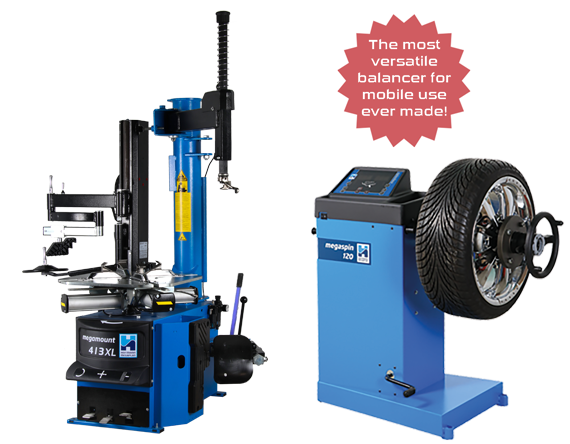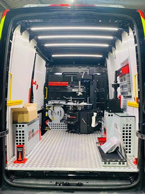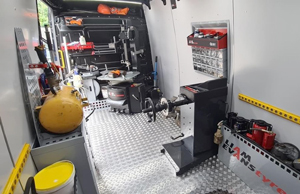 Example: Liam Evans Tyres, fitted with custom branding and machines supplied in the customer's own colour preference.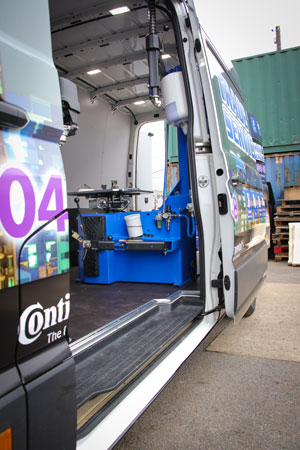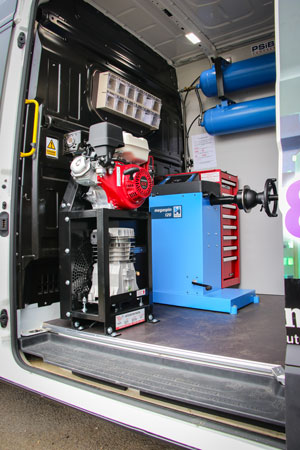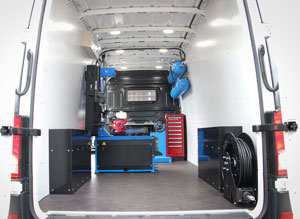 Example: Trade Tyres vehicle is fitted with a megamount 403 Racing tyre changer and megaspin 120 balancer, both operating from 12v from a 'slave' battery. Also featured are conveniently positioned compressed air tanks, tool storage, PPE and additional power supplies.
Mobile Tyre Fitting Equipment
Hofmann Megaplan have been at the forefront of mobile fitting installations since their very inception.

The first 12v tyre changer, and the first (and only) 12v handspin balancer with 3D (automatic) data input are just two examples of why we are market leader in this area. Working closely with the customer on self-installation, and with dedicated installers on professional 'fit-outs', we provide a range of options for all areas of mobile tyre fitting, from the tyre changer and balancer, through to compressed air and tooling.

Examples of tyre changer include standard swing-arm, premium swing-arm with increased clamping and rim-width capacity, and high-performance machine with leverless operation, all available in 12v operation without any loss of performance or capability. Our most popular wheel balancer, the megaspin 120 was designed from the ground up for mobile applications, managing to provide 3D data input in a handspin balancer - a first on the market.

We also have the 'Pico' a small balancing device that can bolt to the side of a tyre changer, saving masses of space.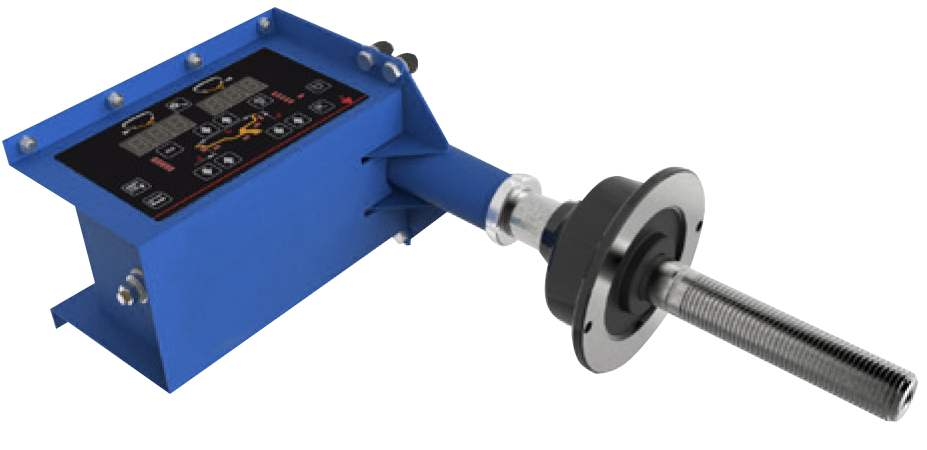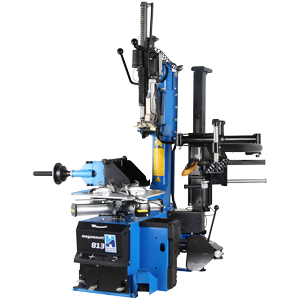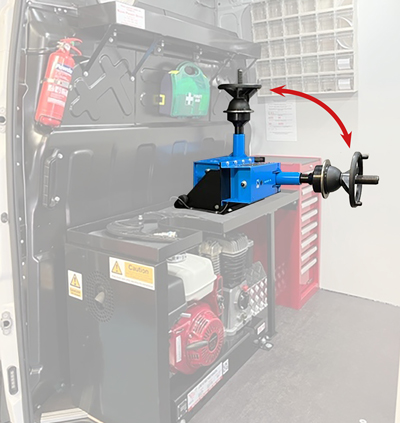 The megamount 813 Compact combined tyre changer and balancer featuring Pico
The megamount 813 Compact is the ultimate space saving machine for mobile tyre fitting, combining all the features of the megamount 813XL with our Pico wheel balancer and 12-volt power!

Find out more about the megamount 813 Compact
Compressors
Compressor options include conventional petrol or diesel units, 12v systems, custom-designed units with 'torpedo' style reservoirs mounted underneath the vehicle, and PTO systems.

To find out more about how we can assist with your van installation ,whether it is straight-forward replacement machine or a complete turnkey installation, please contact one of our specialists.
Contact Us