megaline Ssence ULTRA
New HD/3D aligner with integrated handheld tread depth tool
Description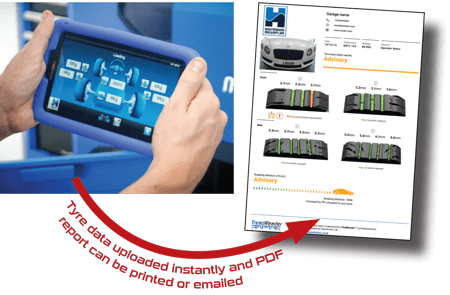 The world's first alignment system with integrated 'pre-check' tool to sell your customers both alignment and tyres!
The new TreadReader technology comprises of a handheld tool which you simply scan over the tyre, and it provides an instant 3D rendering of the tyre on the megaTab handheld display.
An on-screen or printed report will give a simple Red, Amber, Green verdict along with any diagnosis such as misalignment, under/over inflation, low tread etc..
It's like buying an aligner, and getting a FREE SALESMAN!!!