Hofmann Megaplan Blog
Welcome to the Hofmann Megaplan blog. Check back regularly for news, product launches and events.
Alignment made easy - Hi-performance (Sunderland)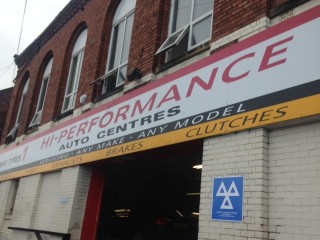 Having your car tyres aligned has a number of key benefits which would ultimately mean you saving on running costs and improving vehicle safety.

Hi-Performance Auto Centre (Sunderland) have just taken delivery and installation of their new Hofmann alignment system installed by one of our specialists. The ecoline 88 complete with 'GrabClamps' which mean that the measuring head is mounted with 3 nylon locators on the rim, ensuring there is no metal to metal contact leaving your precious alloys unmarked.

[embed]https://youtu.be/Db4YQNlFWnA[/embed]

Main reason for wheel alignment;
1. Increase Fuel Efficiency. Correct alignment mean your wheels are working together and not against each other, so all the engine's efforts go into propelling the car - thus using less fuel. Great as prices keep increasing.

2. Increase Tyre Life. Your tyres are one of the most expensive ongoing costs you'll experience and with most families running a minimum of two sometimes three vehicles, it is important to get the most from them. For the same reason as above tyres wear better if they are not in conflict with each other.

3. Experience Smoother Driving. When your car's wheel alignment is not right you will usually notice that your car drifts slightly even though your steering wheel is pointing straight ahead. Constantly adjusting your steering to overcompensate for bad alignment is inefficient, tiring and distracting (or dangerous)

4. Reduce Expensive Repairs on other parts of the car. Driving with a bad alignment causes the parts in your car to wear unevenly and prematurely. Each time you hit a pothole or bump in the road, your steering and suspension "feel it". When your tyres aren't evenly helping with the impact, certain areas of these systems take the hit harder than others, causing them to fail sooner. Failure = more cost.



Compact and extremely simple to use, the ecoline 88 takes advantage of the very latest infra-red and wireless technology to provide a high-spec system.



The ecoline 88 is based on the same platform as the 58, but includes some luxury additional features such as 3-point 'GrabClamps', heavy duty mechanical turnplates and advanced measuring heads making full 4 wheel alignment even easier and faster.

So if the parts on you car, especially the tyres are wearing unnecessarily quickly or you are fighting to keep the car straight the next question should be "where do I get my wheels aligned" - pick an expert who chooses equipment that is right for the job and have had expert training.
Related Posts
By accepting you will be accessing a service provided by a third-party external to https://www.hofmann-megaplan.co.uk/