ADAS Diagnostics from Hofmann Megaplan
Advanced Driver Assistance Systems (ADAS) diagnosis and reset is one of the newest and biggest challenges to face the industry in recent times.
We offer two types of ADAS equipment: analogue or digital. As with any product, a standard version is lower cost, and the digital offering an increased specification through technology and price tag.
ADAS Products
The original ADAS Calibration suitable for all garages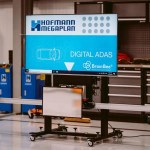 An innovative ADAS solution with training, service + support



In the context of ADAS, the product differentiation is highly prominent, whilst the price gap perhaps not so. The methodology behind the digital system not only eliminates much of the laborious preparation associated with the lower-cost version, but it also offers the potential for a much more convenient and lower cost of ownership in the future. The analogue ADAS system is not without its advantages in terms of coverage and capability. Whichever system is right for you largely depends on you as a customer being able to make an informed decision, having been presented with accurate information and explanation on what they do. At Hofmann Megaplan, we have a team of factory-trained experts who are able to advise (and demonstrate if necessary) exactly what to look for.
Digital ADAS – Are you missing out?
We all accept that wheel alignment is just a normal part of repairing and maintaining vehicles – if the geometry falls out of tolerance, the car may not drive correctly and the tyres might wear out quickly. The same principle applies to ADAS, which is little more than a camera and radar system, often mounted in the windscreen and front grill area. This equipment monitors a range activities such as changing speed limits, white lines, active cruise control and emergency braking systems.

After a repair that could affect the alignment of the camera and radar systems, it's important to ensure they are working correctly and that they are correctly aligned. For example, a frontal impact might misalign the radar unit and a windscreen replacement can misalign the camera. ADAS rigs allow you to test and, if necessary, re-align them and many garages have embraced the opportunity, invested in equipment and are making money.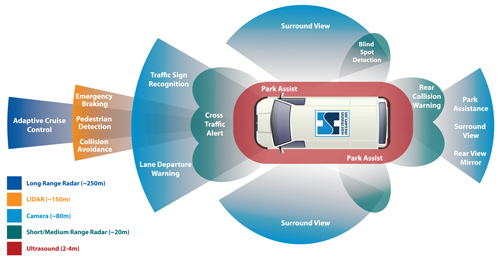 Simple to operate
The Hofmann Megaplan digital ADAS alignment rig is simple to operate and calibration can be completed in a few simple steps by a single operator The digital system reproduces a vehicle specific calibration 'pattern board' image on a large-scale high definition monitor. A PC manages the images and communicates with a handheld diagnostic tool which guides the user through a step-by-step process to check and re-align the cameras.
Quick results
Average camera calibration time is approximately 10 minutes through the use of an electrically operated height-adjustable frame and laser distance measurement. The frame can be raised or lowered at the press of a button to reach the perfect height and no manual measurement is required. Laser measurement units accurately show the exact frame to axle distance and the system uses these figures to ensure the vehicle sees a perfectly aligned image, even if the frame has not been set exactly true with the vehicle.
Easy access to updates
Automatic online updates by WiFi connection.
Calibration can be completed in just 6 steps...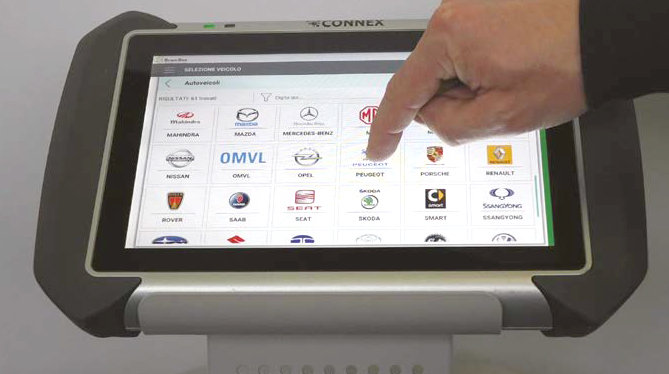 1. On the Connex diagnostic tool, select manufacturer and car model, then select "Digital ADAS". The online help pops up, with instructions on how the car should be positioned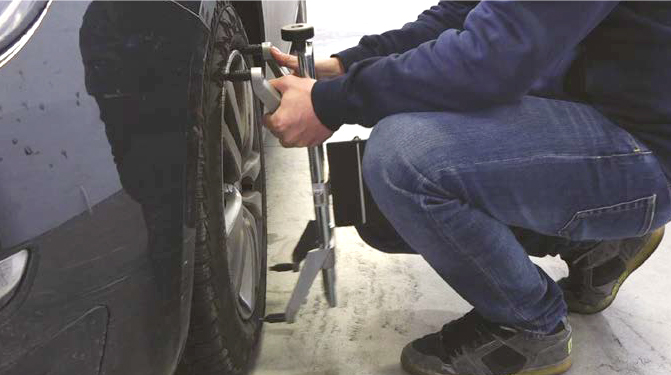 2. Place the wheel clamps on the front wheels, as indicated in the online help instructions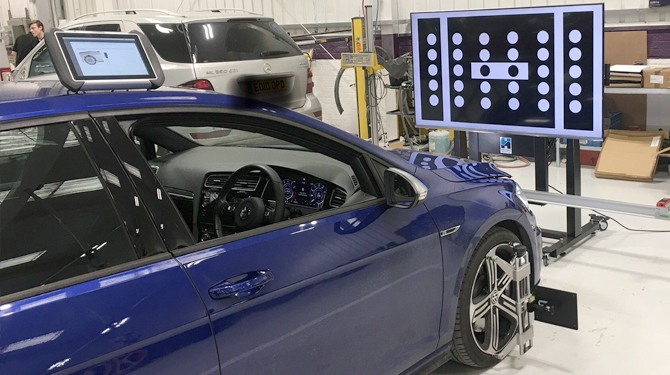 3. Place the digital target close to the car: the special support frame makes handling extremely easy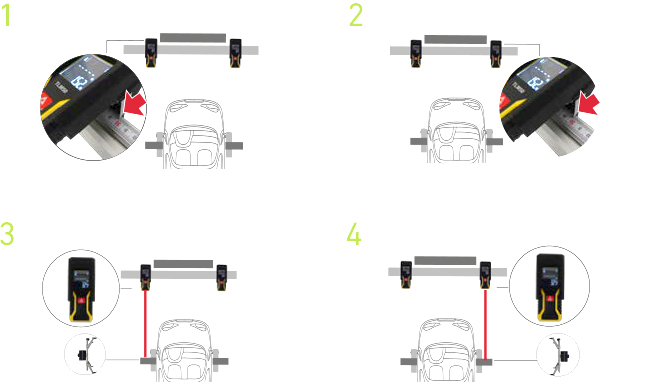 4. Enter the required values, using the two laser distance meters. These are the parameters required to execute the Keystone function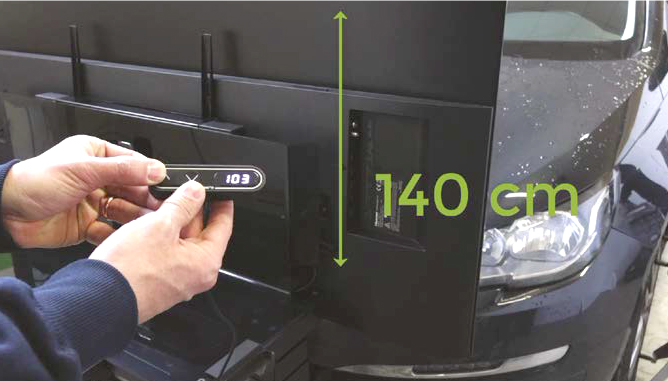 5. Adjust the height as indicated in the on-line help instructions. It's very simple and easy via the remote control and the motorised sliding carriage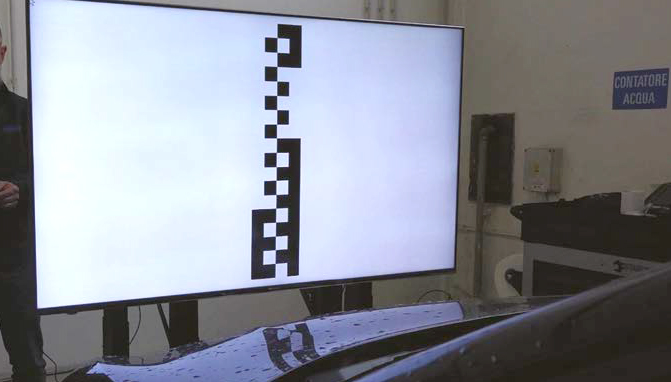 6. The calibration starts. The monitor will show the target, adapting it to the car position, and therefore ensuring the most accurate result

Key Features
EASY TO HANDLE

- All the operations can be carried out by just one operator

DIGITAL

- Saves space in the Workshop

WIFI CONNECTION

- Ensures systems and calibration procedures are always up to date

KEYSTONE SYSTEM

(patent) - For maximum accuracy

SUPER QUICK

- Can be aligned and positioned in 5 minutes max.

FULL HD - 4K MONITOR

- Ensures extreme accuracy under any light condition