Hofmann Megaplan Blog
Welcome to the Hofmann Megaplan blog. Check back regularly for news, product launches and events.
Change your own Truck Tyres like PTS Skip Hire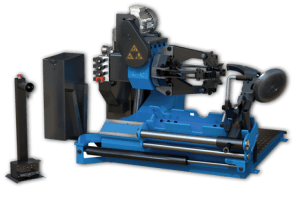 If you own or work in a business with a number of large commercial vehicles in your fleet, the tyre changing bill can leave a significant dent in the budget. So why not change your own?
PTS Skip Hire
have taken the giant step towards doing this by having their first truck tyre changer installed by Hofmann Megaplan. With a rim clamping capability up to 27" and a 1600mm O.D. (63"), the megamount 352 is extremely versatile, whilst the 2 speed hydraulic chuck makes fast work of any job, plus its available in 1ph or 3ph.
Heavy duty construction
Proven design over many years
Relatively compact design and simple to use
Can handle rims up to 27" (63" O.D.)
The famous Megamount 352 (AKA the beast) ...
To find out more about how Hofmann Megaplan can help your domestic and commercial vehicle operation, visit the 
main Hofmann company website
 or to arrange a demo please contact our team on 
01480 89-10-11
To see this machine in action
click here.....
Related Posts
By accepting you will be accessing a service provided by a third-party external to https://www.hofmann-megaplan.co.uk/