Hofmann Megaplan Blog
Welcome to the Hofmann Megaplan blog. Check back regularly for news, product launches and events.
COVID-19: Key workers & us
Your business can remain open & we at Hofmann Megaplan are open to help you!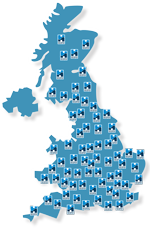 The latest government advice for automotive garages means you can continue to serve other key workers.
As garages are set to stay open & serving those key workers on the road, Hofmann Megaplan is proud to continue offering our support with the supply of equipment & key customer service.
We will do so inline with guidance from the Government, ensuring our team is largely based at home without disruption to customer service. We've also taken extra provisions to ensure safe distancing is strictly observed during any necessary installation or servicing work.
If there is anything we can do to help you and your business, please do not hesitate to contact us on 01480 8-9-10-11.
Related Posts
By accepting you will be accessing a service provided by a third-party external to https://www.hofmann-megaplan.co.uk/