Hofmann Megaplan Blog
Welcome to the Hofmann Megaplan blog. Check back regularly for news, product launches and events.
Eco tyre fitting package...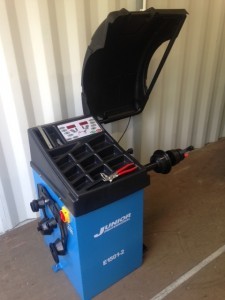 An excellent choice for garages and MoT stations who cannot justify a premium tyre changer, but need to be able to handle run-flat tyres etc.
The fully-automatic ecomount 22 Plus eliminates the risk factor in buying an unknown brand for the sake of price. Also available without assist arm (ecomount 22)
The Junior professional, a compact, Italian designed wheel balancer with a price tag that makes a wheel balancer an affordable addition to any workshop, even if only as part of routine servicing. A 40mm balancing shaft and typically 'Italian-style' operation set this apart from other budget wheel balancers.
For more information on the Hofmann Megaplan range of Tyre Changing Equipment please visit our main website 
hofmann-megaplan.co.uk
or call our friendly team on
01480 891011
Related Posts
By accepting you will be accessing a service provided by a third-party external to https://www.hofmann-megaplan.co.uk/