Hofmann Megaplan Blog
Welcome to the Hofmann Megaplan blog. Check back regularly for news, product launches and events.
Fitting tyres of all sizes - Drayton Tyre & Battery Ltd, Norwich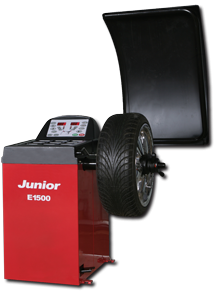 Drayton Tyre
 are a Norwich based Company that specialize in the supply and fitting of a diverse range of tyres. Their friendly mechanics are at home fitting wheels from wheelbarrows to tractors, even boasting a specialist 
commercial vehicle tyre
 fitting division for the more niche applications.
To help fit a wide range of tyre Hofmann Megaplan help specificity the Junior balancer that sits beside their Megamount 701XL tyre changer for the 'simple' car and van applications. In the other corner is the the affectionately known "big boy" the Megamount 352 truck tyre changer. The 352 is the 
ideal machine for owner/operators of large commmercial vehicles and truck tyre specialists alike, the 352 makes light work of coach, bus and truck tyres, improving efficiency, profitability and labour (not to mention the health and safety element!).
A rim clamping capability up to 27" and a 1600mm O.D. (63") makes the megamount 352 extremely versatile, whilst the 2 speed hydraulic chuck makes fast work of any job.
]
Feel free to contact Dayton
 and find out more about their 
specialist tyre operation.
To find out more about how Hofmann Megaplan can help your domestic and commercial vehicle operation, visit the 
main Hofmann company website
or to arrange a demo please contact our team on
01480 89-10-11
Related Posts
By accepting you will be accessing a service provided by a third-party external to https://www.hofmann-megaplan.co.uk/