Hofmann Megaplan Blog
Welcome to the Hofmann Megaplan blog. Check back regularly for news, product launches and events.
FREE 'megaTab' for all megaline Ssence orders until 31st August 2015!!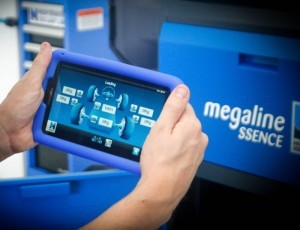 The '
megaTab
' remote tablet, manufactured by Samsung, enables the technician to view the screen anywhere around the vehicle or workshop.
Additionally, it is an ideal way of showing the waiting customer in reception exactly what is happening with their alignment!
This unique concept is just another feature to set the
Ssence
apart from other 3D systems, and for a limited period the 'megaTab' will be supplied FREE OF CHARGE with all
megaline Ssence
installations.
See more about the megaline Ssence at 
https://www.hofmann-megaplan.co.uk/products/wheelaligners/megalign-ssence-3d-wheel-aligner.html
Related Posts
By accepting you will be accessing a service provided by a third-party external to https://www.hofmann-megaplan.co.uk/