MOT Bay Installation
At Hofmann Megaplan we provide a 360 degree service from the early planning stages to the post installation automotive services. Our friendly specialists offer first class support and will help you with any queries that you may have.

Why buy from us?
Confidence
You are investing a lot of money (although the good news is you are going to make a lot of money too!), and ensuring you have the short term assistance from experts who deal with this stuff day in, day out, and the long term support from a company that has one of the best heritages in the business, is clearly massively important. Our expert team are focused on making your life as painless as possible, and of course we want you to be a customer for the long haul, so you can rest assured that you are dealing with a company who place the value of customer care and product longevity above everything else, including price.

Premium Quality Equipment
Our whole ethos is based on supplying product that is designed to be reliable, functional and built to last. Sometimes our development and factory team are accused of not focusing on the cosmetics, but that is testament to the fact that they are completely driven by quality. It is true to say that a lot of our products rarely change, and that is because we believe the old saying 'why fix something that isn't broken'?

Yes our products evolve with modern technology, and yes we have to adapt as vehicle designs progress, but much of what we do is based on history and the success and reputation we have enjoyed from our equipment. Our ATL lifts, 100% Made In Spain, are a great example. Completely re-designed some years ago to accommodate the stresses and vibration created by shaker plates (two years of field testing!), we believe they are the most sturdy and robust available. But the column and platform design, which allows for an incredibly low-profile lift with small footprint compared to its coverage, is largely unchanged in 50 years!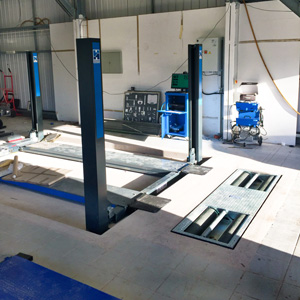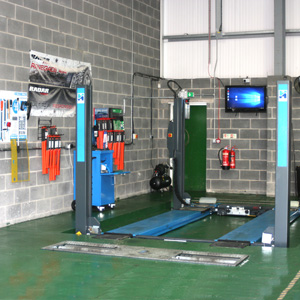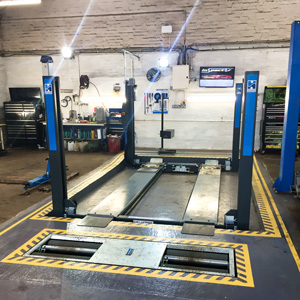 Nationwide Coverage
The fact that we have so many 'feet on the street' cannot be over-stressed in terms of its importance to a VTS facility. Arguably there is no category of equipment in the workshop that is so crucial when it comes to downtime. Our tech team are largely qualified to the highest levels, with factory-accreditation, GEA Lift Certification and H&S qualified being common across the team, and are reassuringly close by in the event you need them. Keeping your ATL bay generating revenue is a role we will undoubtedly play at some point, and only then will you appreciate thevalue in dealing with a company with such concentrated geographical coverage.
Talk to your local distributor today and ask them to arrange for one of our friendly team to make contact
We'd love the opportunity to explain in more detail just how great we are at making your life easy and 'hand-holding' you through the process to the completion of your very own ATL testing bay.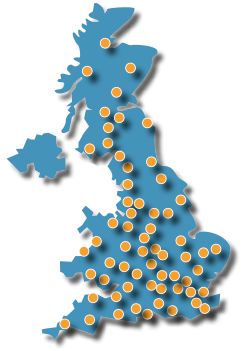 360 Degree Service
Planning
Total project management and creation of the installation plan, including; administering the paperwork, ensuring the test lane requirements are right for your business, fully planning the layout and equipment using computer aided design (CAD), ensuring all the correct information for automotive installation is submitted to VOSA.
Execution
Working either with our own team of specialist Build My Bay MOT installers, or with your own builder, we know how to make a project run smoothly and to get garage equipment installed. Specialist knowledge and years of experience means we complete the work without any fuss and to a high standard.
Post Installation
Once we've finished, we'll calibrate your equipment and provide you with all the correct certification. We can also provide regular equipment servicing, additional calibration services and training.

Need Post Installation Services?
Check out our Service page for full details on what we offer.
Contact Us