Par-Move Parallelogram Concept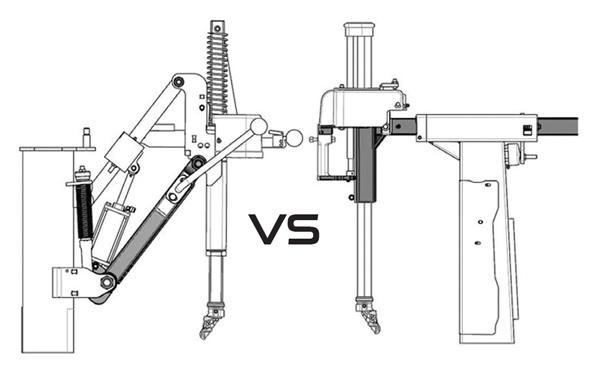 When it comes to tyre changing machines, Hofmann Megaplan has been at the forefront of development for decades, making us one of the most renowned and trusted garage equipment names across the world.

As rims and tyres evolve, so must the equipment used to work on them, and our latest innovation, Par-Move (Parallelogram Movement) ensures that tyre changing equipment has kept pace with the demands of the modern tyre shop or alloy rim specialist.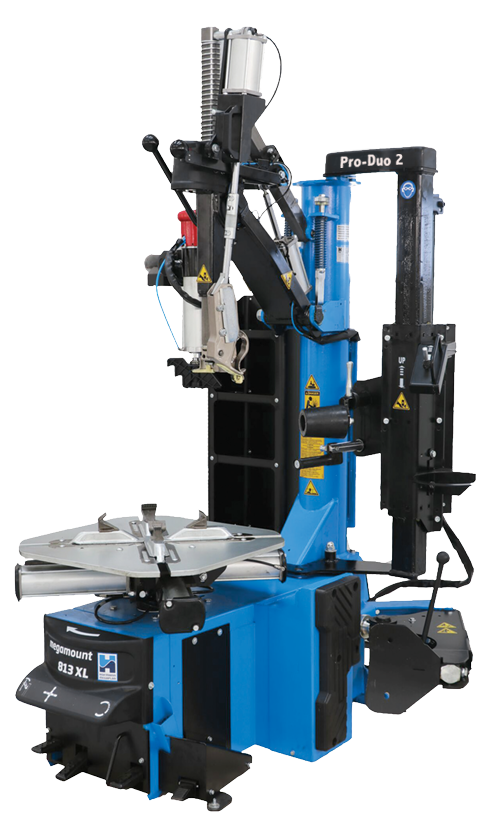 The first ever Par-Move Tyre changer…
The megamount 813XL tyre changer features this patented technology and represents yet another 'first' for tyre changing equipment from Hofmann Megaplan.

It's all about flex (or lack of it). A fixed, cylindrical turret made from heavy duty gauge steel eliminates the movement introduced in traditional tilt-back machines. And yet, unlike the traditional type of machine with a fixed column (the 'swing-arm'), the megamount 813XL tyre changer still provides automatic operation and 'belt and braces' performance of a tilt-back model. The ingenious parallelogram movement of the articulated arm still gives both 'up' and 'away' clearance from the rim at the press of a button.

Furthermore, this fixed column is mounted on a re-enforced chassis, ultimately giving more precision and greater rigidity than any tilt arm machine out there, regardless of manufacturer or brand.